FIND OUT HOW A KEY-BAK RETRACTABLE KEYCHAIN MAY JUST PREVENT THE THEFT OF YOUR CAR OR TRUCK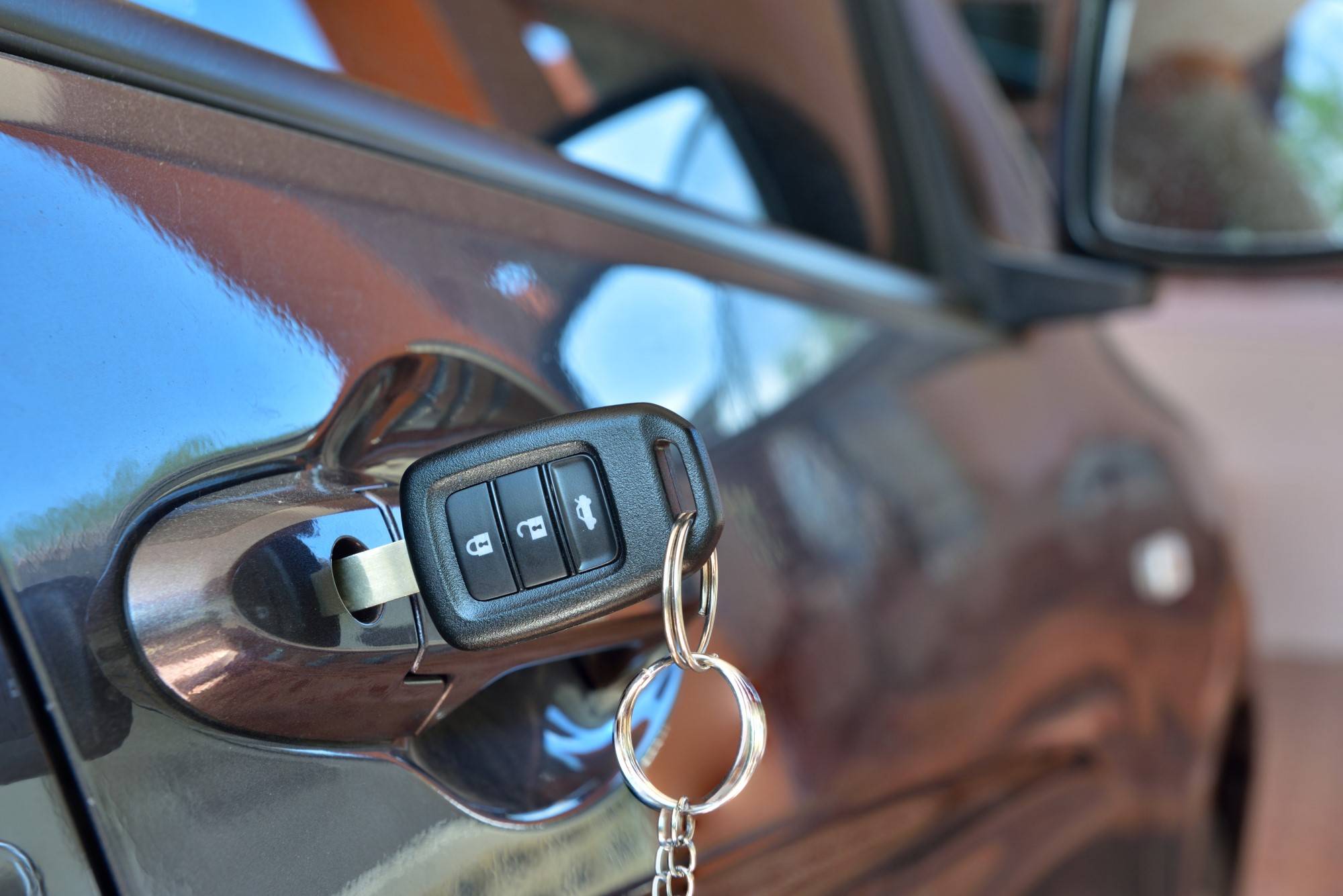 Are you like many American and have a new car with a key fob? Maybe you park in your garage and leave your keys in the car because, well, why bother bringing them inside? And if you have a purse, those keys get dropped in when you're ready to go and disappear out of sight and out of mind…you often may not know where those keys are. If that sounds familiar, you're not alone. The wonders of technology today with smart keys and smarter cars have introduced us to new pains we deal with every day and those aren't without consequence. Forgetting to bring your keys with you can leave your car or truck vulnerable to theft.   Leaving your car idling as you run to drop off a delivery is even riskier.
Did you know over 200 vehicles are stolen every day in the U.S. because their keys or key fobs are left inside?
Here's the scenario. You jump into your car or truck and drop your keys onto the passenger seat or center council, headed out for the day. Maybe you had parked in your garage and left them somewhere inside the whole time. When you get to your destination, you hop out and head on your way, forgetting to grab your keys and don't notice the door doesn't lock when you push the button on the handle. Has this ever happened to you? It probably has, and more often than you know.
Overall across the US, theft of cars and trucks is on the decline. According to the National Insurance Crime Bureau1, vehicle thefts have been trending down for 26 years. Car makers are making it harder to steel a vehicle without keys. Antitheft programs and technology have advanced as well and in no small part have the efforts of police nation-wide benefited their communities.
This drop has lulled many into a false sense of security and there is a developing trend that every driver should be alarmed about. On average, over 200 vehicles are stolen every day in the US because keys or key fobs were left inside, a staggering 56% increase since 2015. That's over 73,000 per year, and it's totally preventable. If your keys are left visible to any passer-by, you might as well have left them in the door.
What many savvy people know is attaching their keys to a KEY-BAK retractable keychain helps ensure their keys are not left in a vehicle, ready to be stolen by a thief just passing by. With a KEY-BAK, your keys are always attached and secured so they cannot be left behind helping to prevent the theft of the vehicle. Thieves won't be able to just jump in and drive away, securing not only the vehicle, but the golf clubs, kids car seats, and everything else inside. All our retractors are tested and guaranteed to ensure years of worry-free use and last up to 20x longer than imitators. And we stand behind it, offering our industry best lifetime service policy.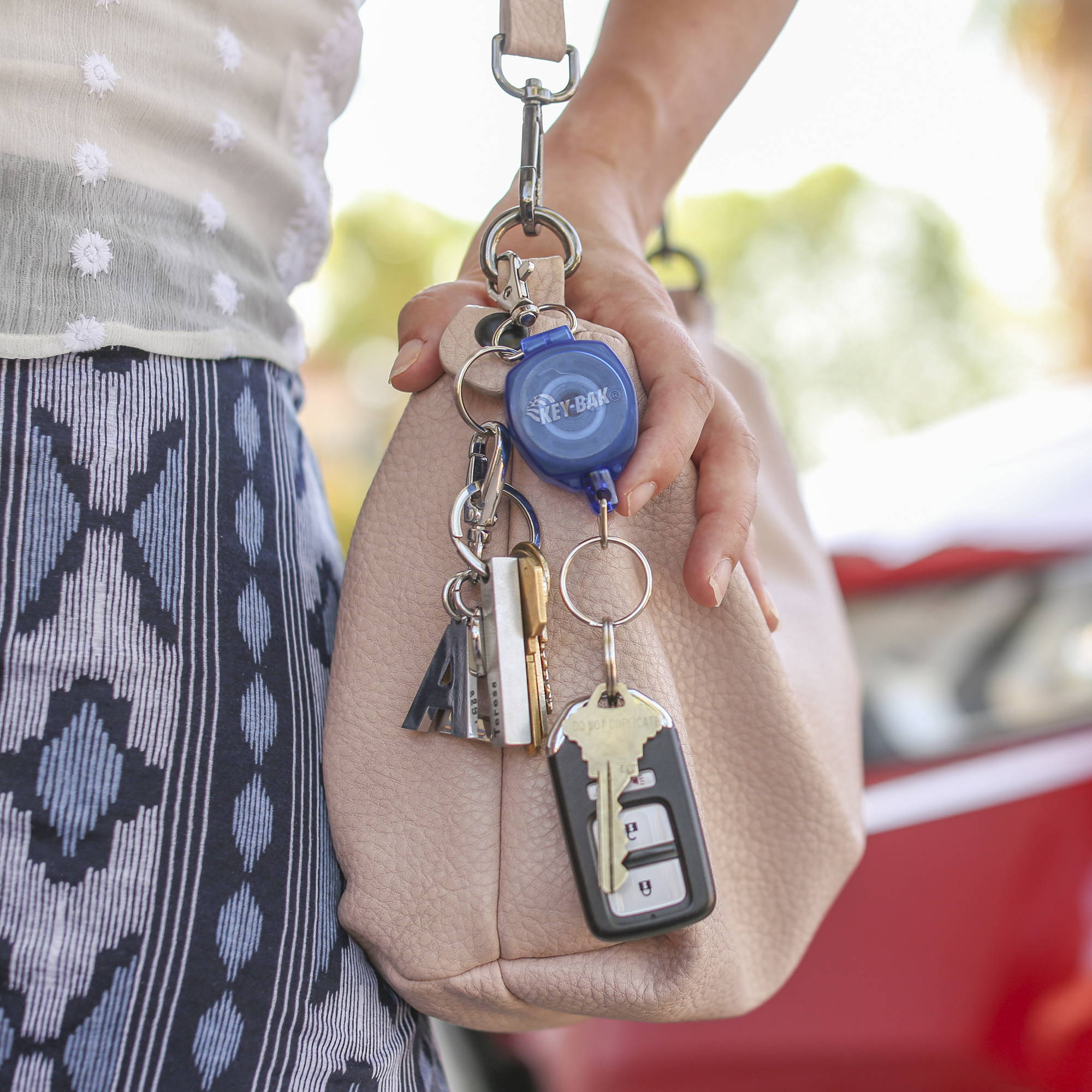 KEY-BAK retractable keychains help ensure keys are always secure, preventing thieves from jumping in and driving away with your vehicle. We have been making retractable keychains since 1948 and for over 70 years, KEY-BAK has been helping working people live safer more confident lives. Today we have a variety of retractable keychains to match your lifestyle and personal needs.
The sidekick is designed for everyday people to carry keys, key fobs, ID and access cards. It comes complete with split ring and ID badge strap so you can keep everything on 1 keychain and options for and a carabiner for quickly securing keys to belts, belt loops and bags or a break-a-way lanyard.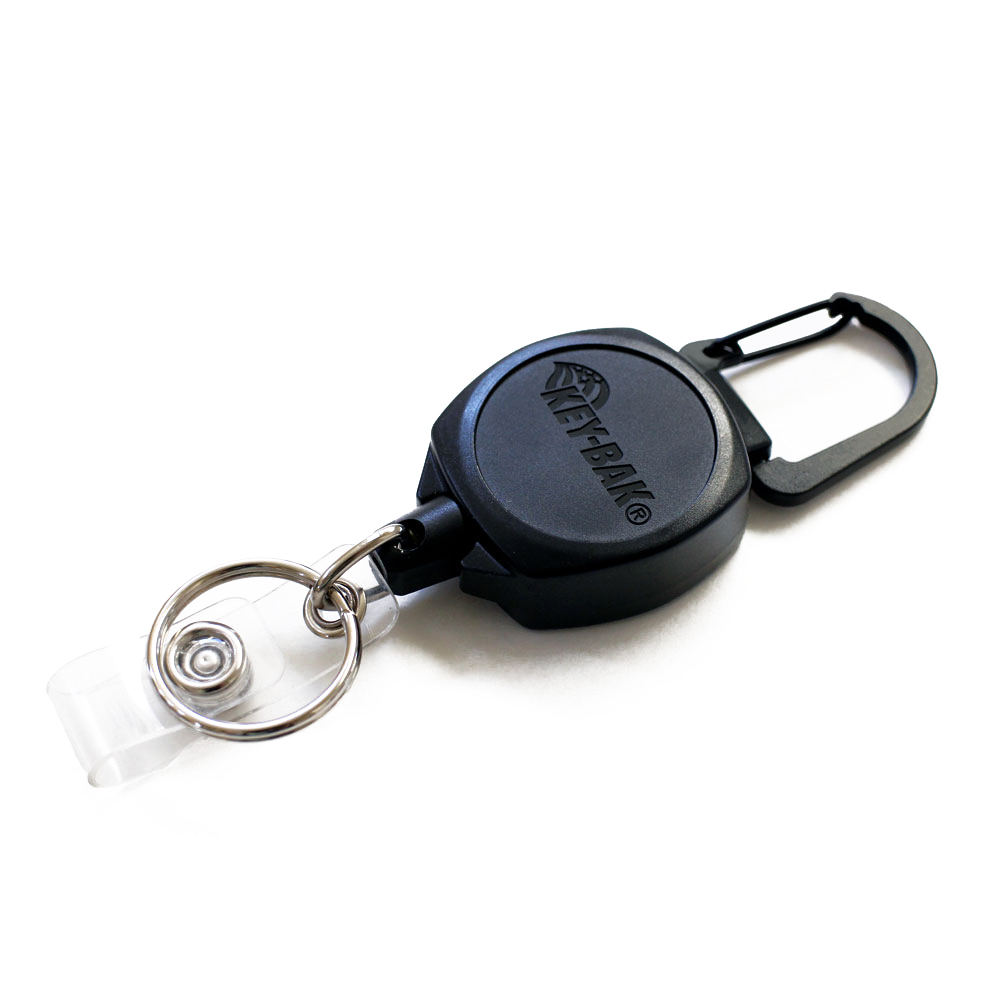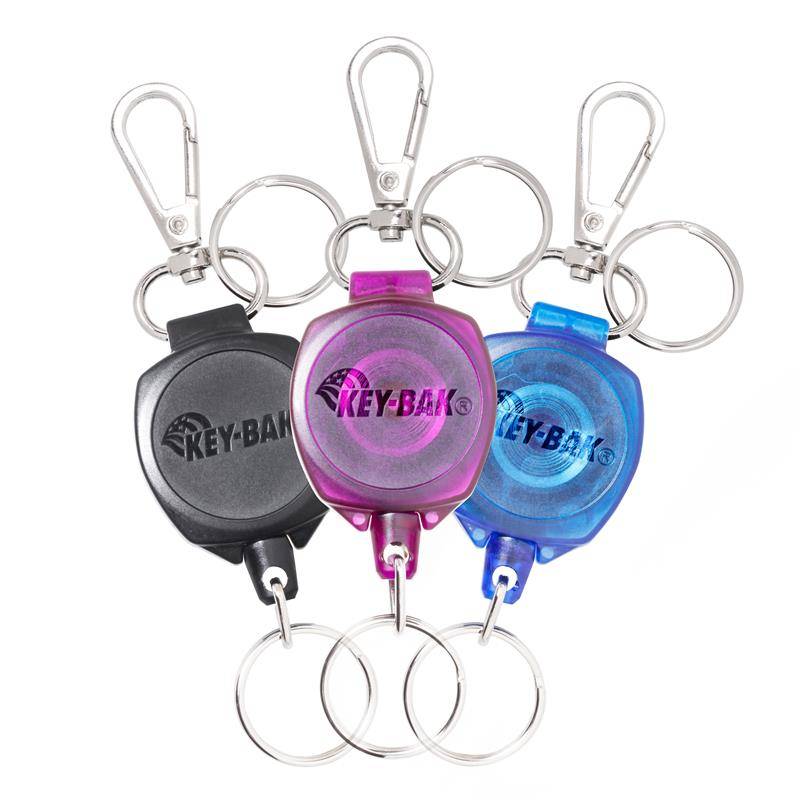 The SnapBack is the top retractable keychain for purses and bags, securing keys, key fobs, wallets, even pepper spray. It comes in 3 colors and includes a charm ring for mementos so you always know where your keys are with your own personal style.
Your premiere choice of retractable keychains for heavy duty use. It carries up to 40 keys and has a 4 foot reach. The Super 48 has a patented locking ball joint that prevents keys from bouncing when not in use and has a belt clip that converts into a belt loop for extra security.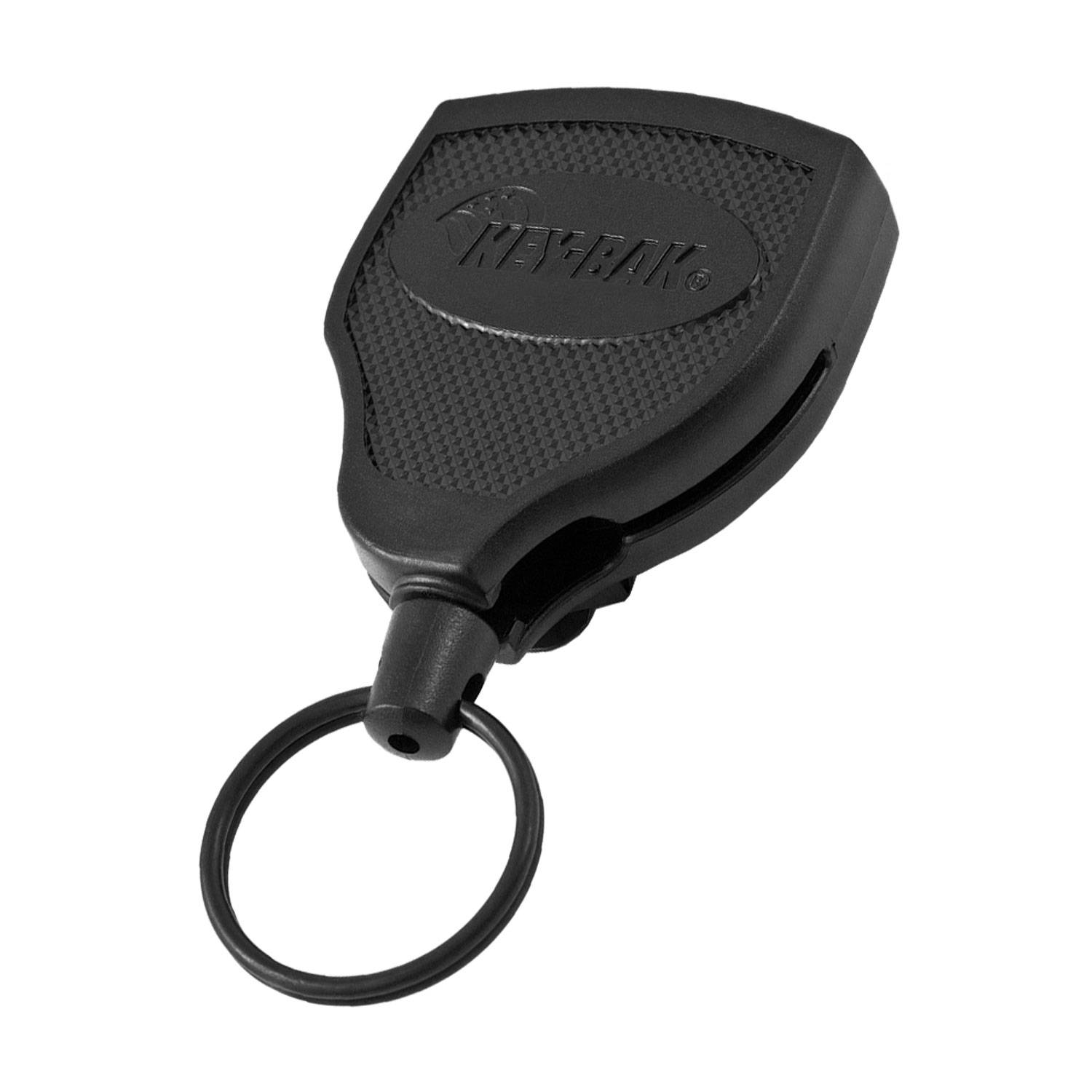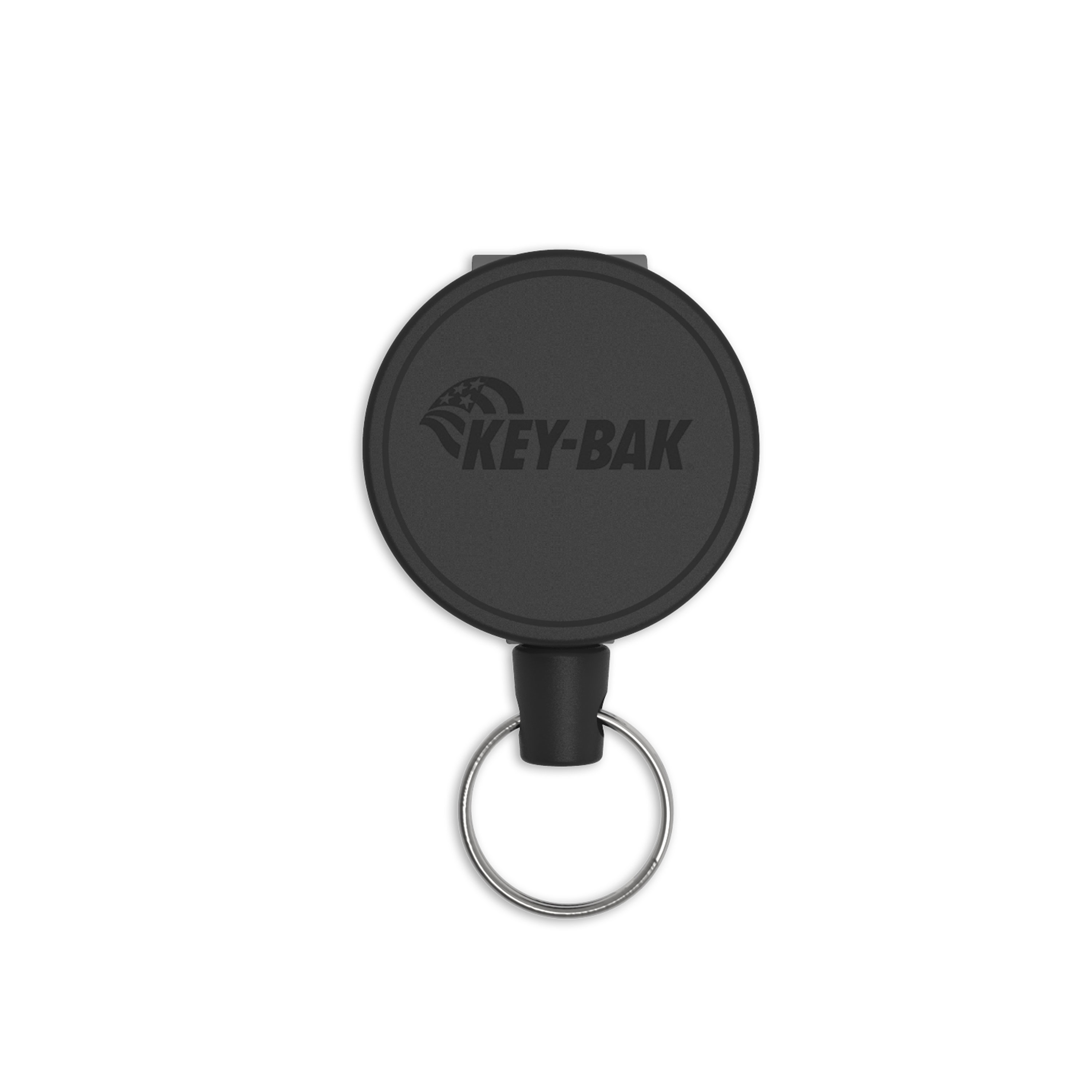 The MID6
Ideal for most professionals and independent food and grocery drivers who need to carry up to 10 keys, key fobs and ID or access cards. The MID6 can be purchased with either a carabiner or swivel belt clip so it can be tailored to each person's needs.
The Ratch-IT 
The Ratch-IT is great for drivers who want to take the tension off the cord when using keys or anything else attached to your keychain. The cord locks out in 5in increments and can be released with an easy tug.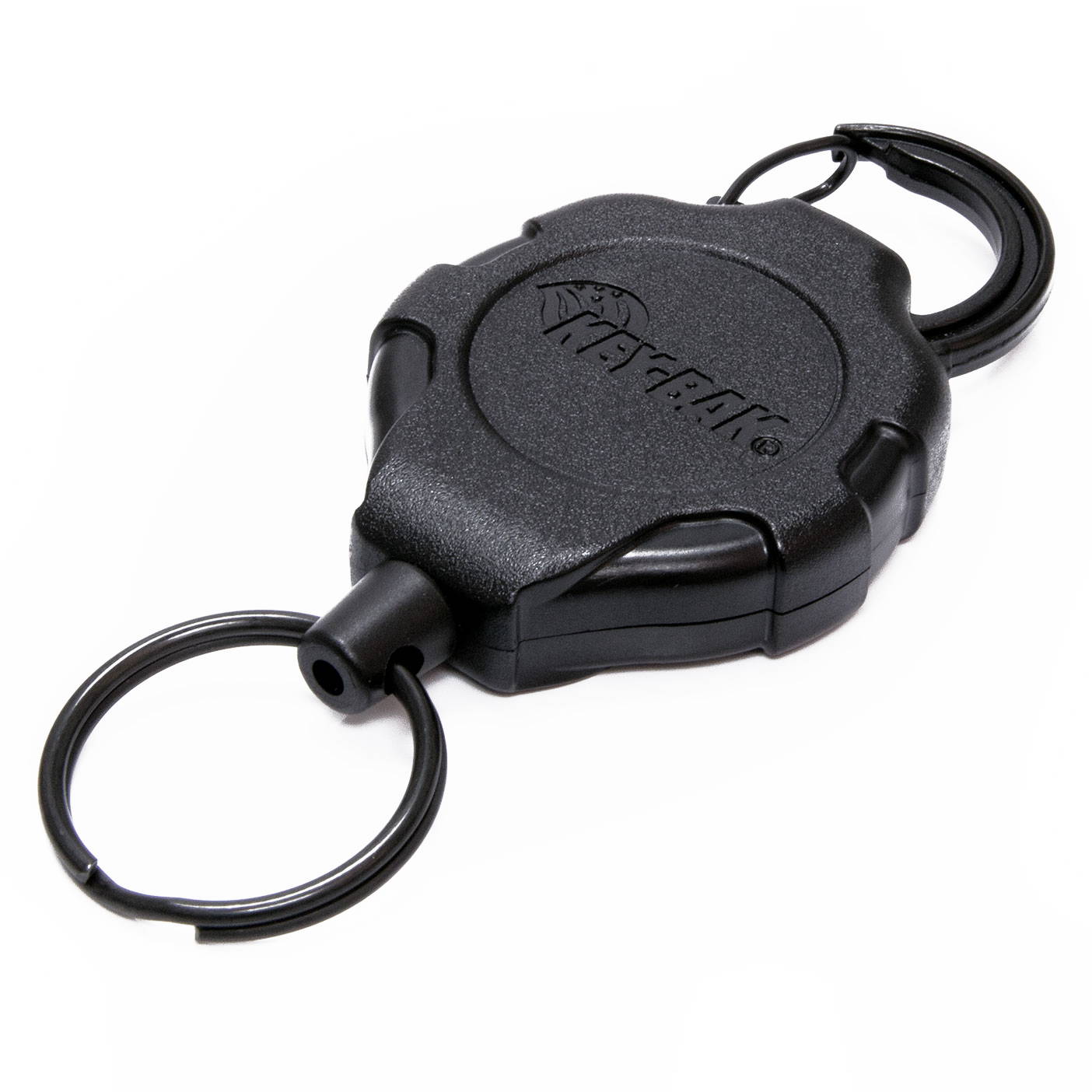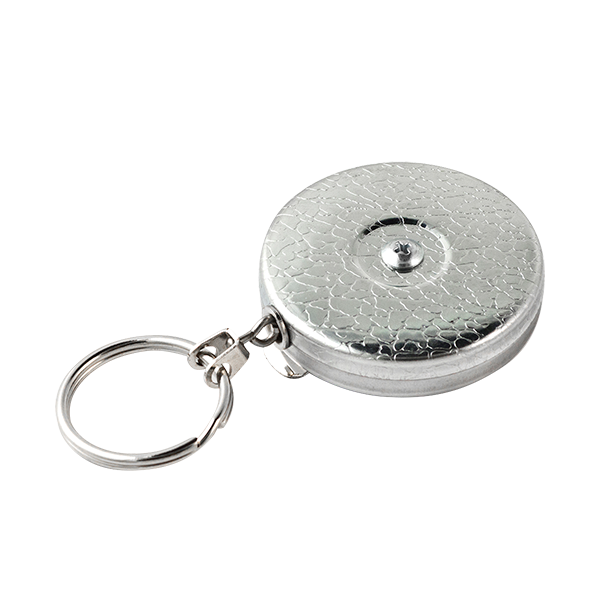 The Original Series
The classics never die. The original series started the retractable keychain revolution over 70 years ago. The retro look can be purchased with stainless steel chain or aramid fiber
Reference: 1National Insurance Crime Bureau (NICB) ForeCASTTM Report, 2016-2018 Theft with Keys Analysis (Public Dissemination), Dated 3-19-2019
---
Want to learn more, check out:
---