8 Reasons Why You Need the KEY-BAK Assure-A-Key Touchless Door Opener And Stylus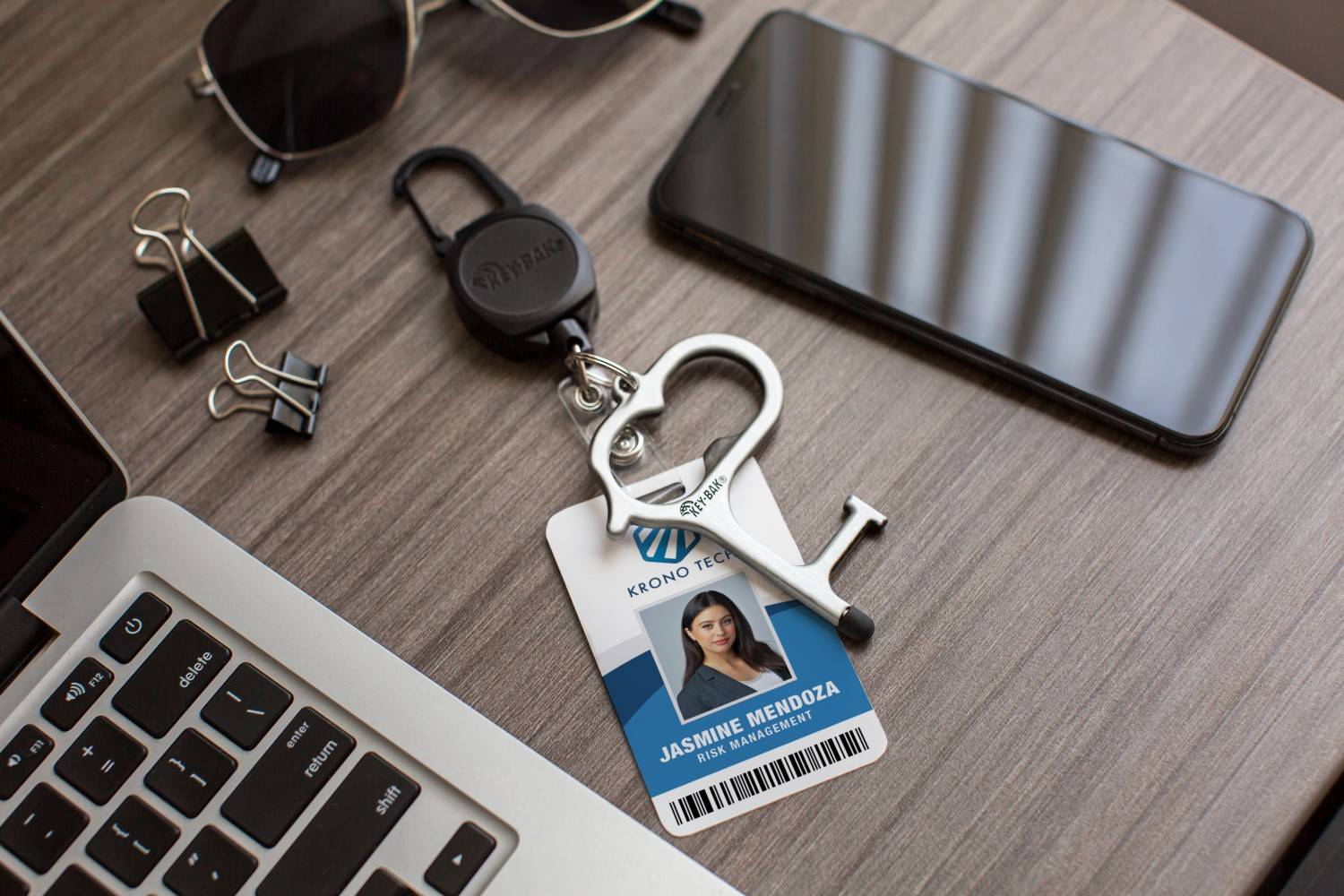 In 2020, KEY-BAK, known for the best retractable keychains and ID badge reels launched the Assure-A-Key Touchless Door Opener and Stylus. Internally known as, "The Ocho" within the halls of KEY-BAK, the Assure-A-Key was specifically designed with 8 necessary features to help live life confidently. Special care was taken to ensure ergonomics and ease of use combined with the just the right balance of look and feel. But what are those 8 features you may ask? Get to know the Assure-A-Key, or "The Ocho" a little better.
Twin Finger Comfort Grip – Designed for people who can't comfortably open a door with just 1 finger, the twin finger comfort grip helps take the strain off hands and fingers and helps opening doors, drawers and more, comfortably.
Anti-Slip Door & Handle Hook – It took 5 prototype designs to dial in just the right door and handle hook ensuring the Assure-A-Key won't slip on door handles, push bars and pull handles.
Anti-Scratching Soft Rubber Tipped Stylus – Anything your hands touch can be transferred to your cell phone or tablet. Keep the germs away from your phone and everything it touches by using the stylus tip of the Assure-A-Key when you're away from home or your hand sanitizer.   Designed with a soft rubber stylus tip so it doesn't scratch your phones screen.
Comfort Thumb rest – Like with the twin finger grip, the comfort thumb rest is engineered to give the user a little more leverage when opening doors or drawers, turning door handles and more.
KEY-BAK retractable Keychains – The Assure-A-Key comes attached to our bestselling SidekickTM or MID6 retractable keychains to make sure it's always at the ready.
Engineered to Be Small by Mighty – Made from zinc alloy KEY-BAK was able to make the Assure-A-Key up to 35% lighter than many other door openers yet still strong enough to withstand more than 200lbs.
Comfort At Every Level – We made sure to make only rounded edges on the Assure-A-Key to ensure pain free use.
Bottle Opener – Because why not? Isn't everything better with a bottle opener?
Want to see more? Check out our Assure-A-Key product page.
---