Our Whole Work Lives Are on That Loop!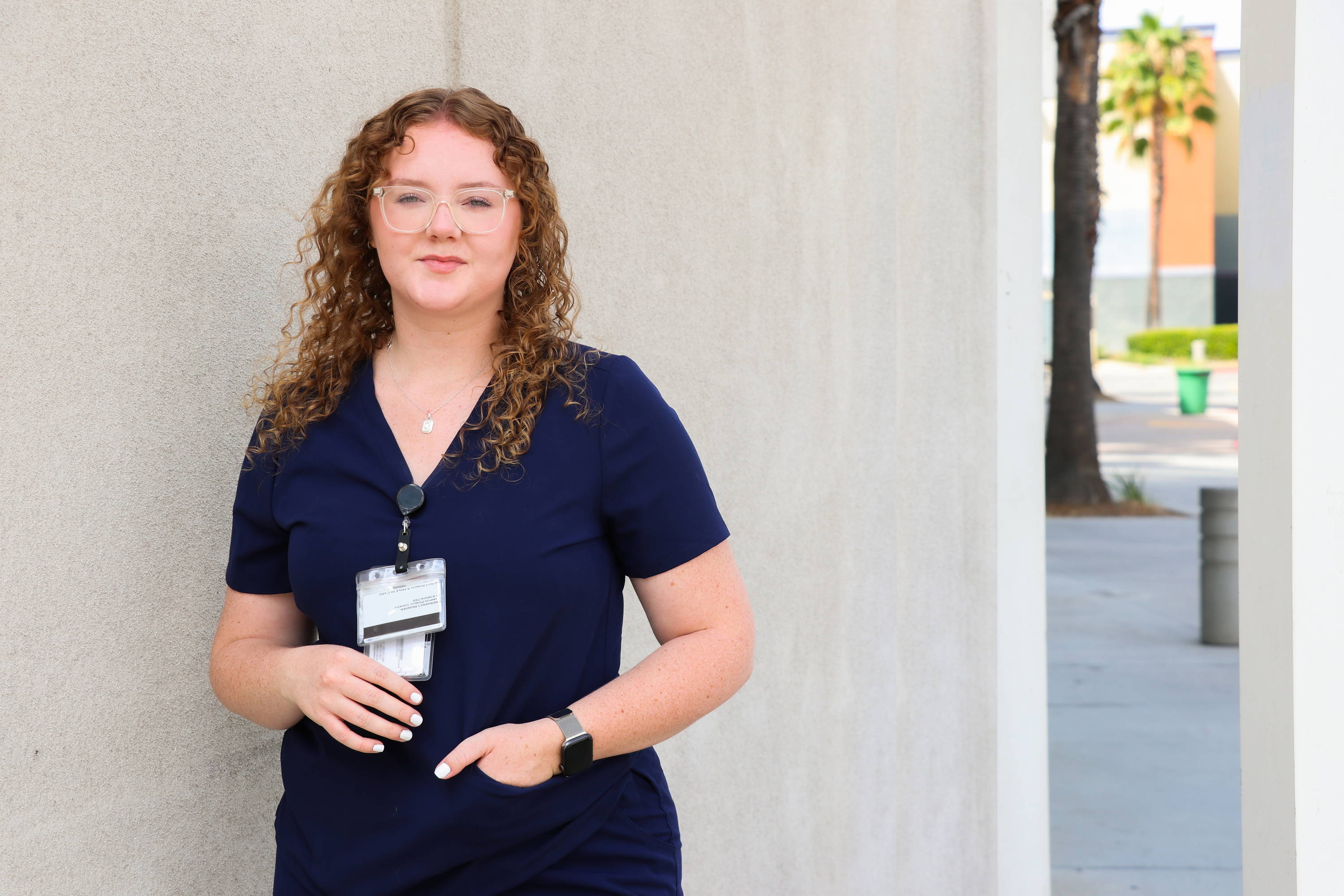 Product Description
KEEP YOUR ID BADGE & ACCESS CARD SECURE AT ALL TIMES
Tired of cheap plastic ID badge straps and badge holders that break only after a few uses? Yes, we know the problem and frustration and we've decided to do something about it.
Time after time we've heard our nurses, doctors, and other professionals cry out for help to protect what matters most.
That's why we created the ID badge holder that is big enough to carry your badges, card key fob for parking, elevator, and ID card holders for access to vital department numbers.
Features and Benefits
Large carrying capacity for multiple keys and badges
Durable strap material UV and Chemical Resistant
Avoid the headache and expense of replacing credentials
Great for car key fobs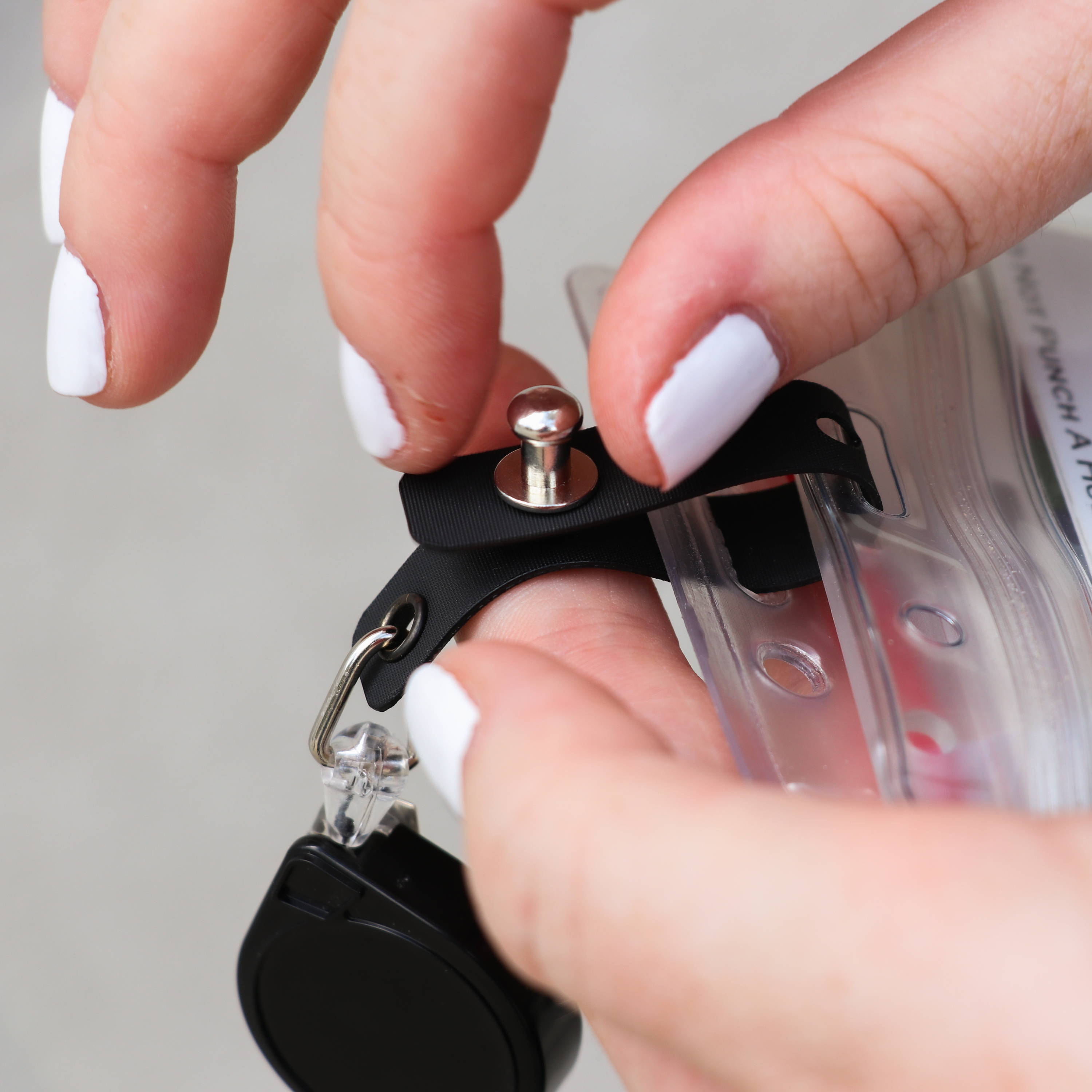 SCREW ON FASTENER
Semi-Permananet screw on post fitting cannot open accidentally ensuring you always have access.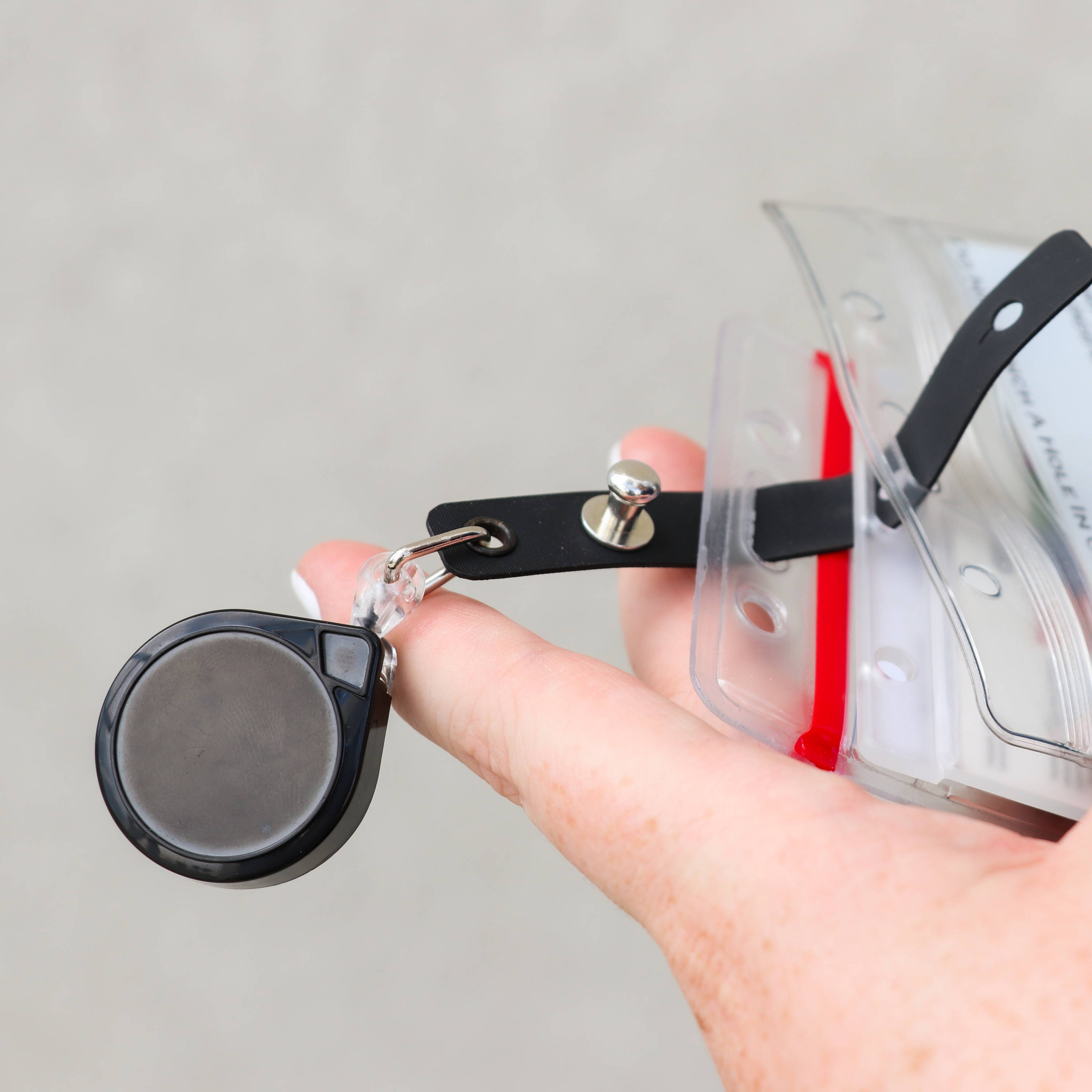 INCREASE YOUR CARRYING CAPCITY
More carrying capacity for multiple ID badges, card key fob for parking, elevator, and ID card holders.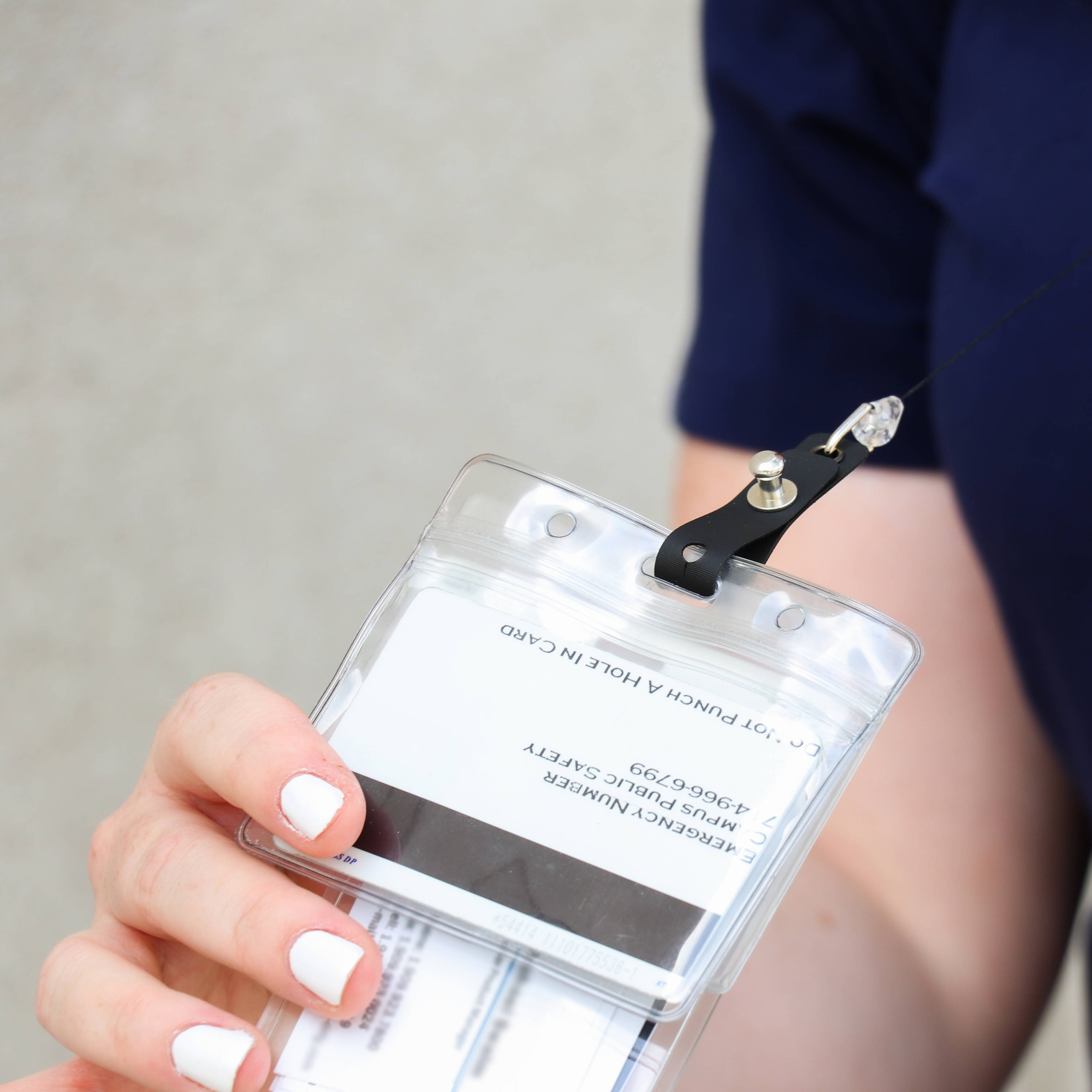 DURABLE UV RESISTANT STRAP
Tough, UV and chemical resistand badge strap that will not become brittle and break easily.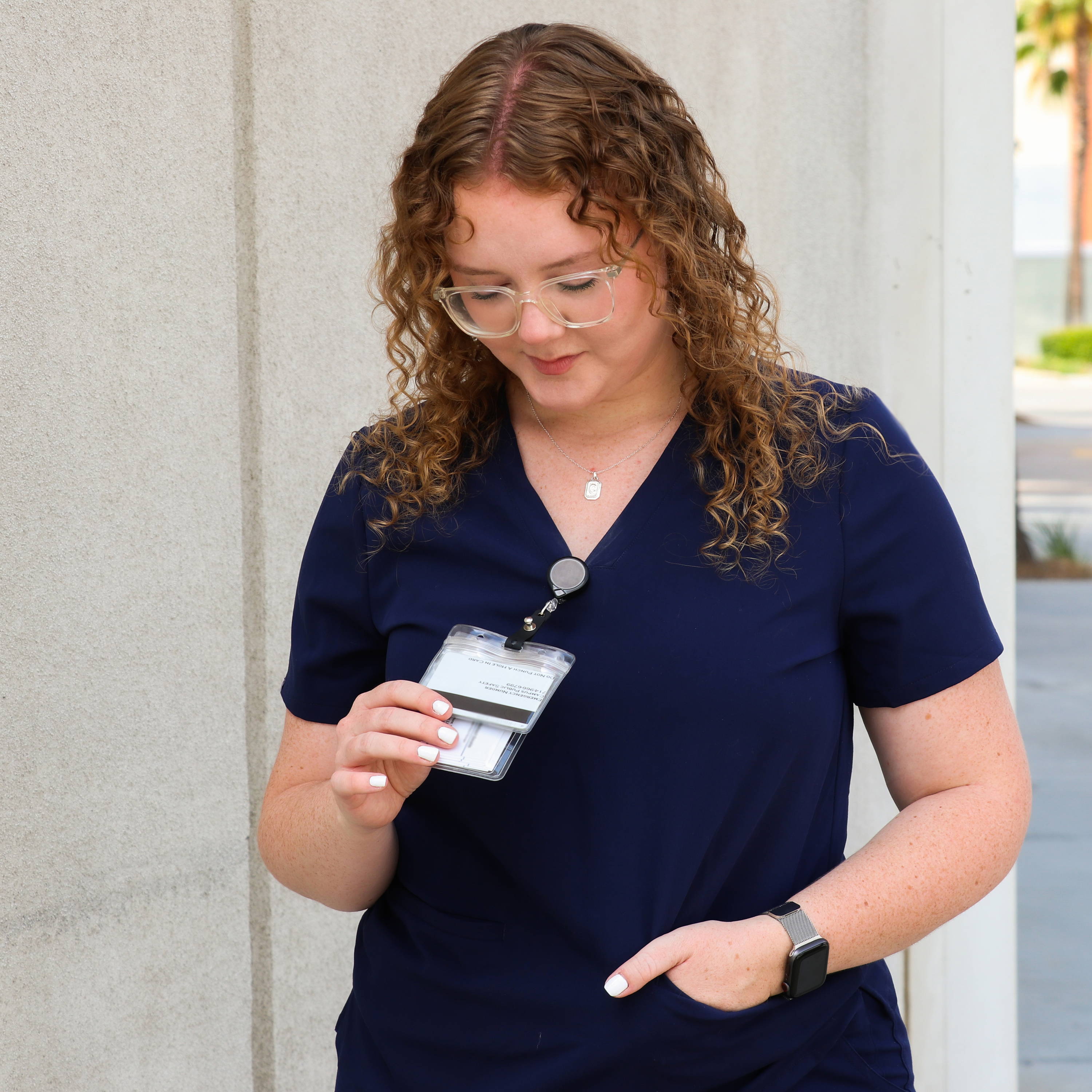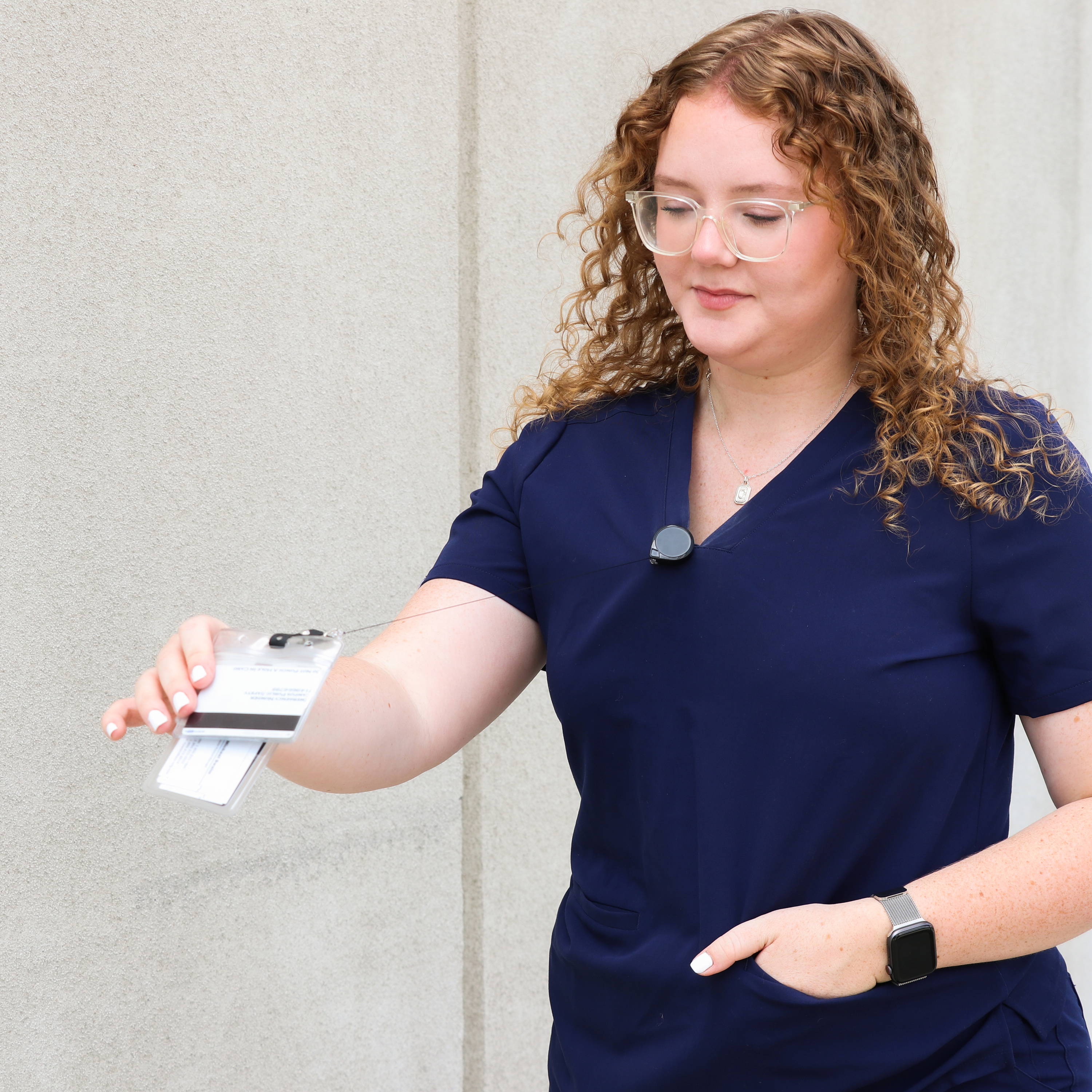 Swivel badge reel
I work in Healthcare and most badge reels I have owned before last no longer than another before the string or clip breaks. These are not only durable but the strap that holds the badge is not plastic! Its some kind of magical vinyl that will definitely not rip over time. This is my go to brand from now on!