Product Description
Found the best tablet for construction and want to keep it secured while working on the job? This tablet Jacket can lead to saving you and your team thousands of dollars on replacement costs from dropped, broken, or lost devices.
The ToolMate Link Tablet Jacket deploys the latest in tablet technology and connected apps without the worry of falling objects becoming an OSHA recordable. The patented design fits almost any tablet and it's the shockproof case has been designed without using any zippers or straps that can tend to fail when in use. Keep your expensive tablet(s) secured when in use and working at height while saving thousands on replacement costs from dropped, broken, or lost devices.
Features and Benefits
Clear wrap around cover allows full functions of tablet touch screen, cameras, and fingerprint readers
Industrial hand strap swivels to 2 different anchor points for easy setup to left or right-hand use

Cover keeps the screen dry for un-impeded use, even when wet (touch screens don't work well with wet fingers)

Certified to work with any ToolMate tool tether 2LB or higher

Purchase by itself or with the 3LB ToolMate Kit

Field-tested and proven in North Dakota and West Texas
The Build
Fits tablets + cases up to 10.6" H x 7.8" W x 1" D
Vinyl made with highest grade UV protection to prevent yellowing from prolonged direct exposure to sunlight
*ToolMate 3LB retractable tool tether made in the USA with globally sourced materials, Tablet Jacket made in China.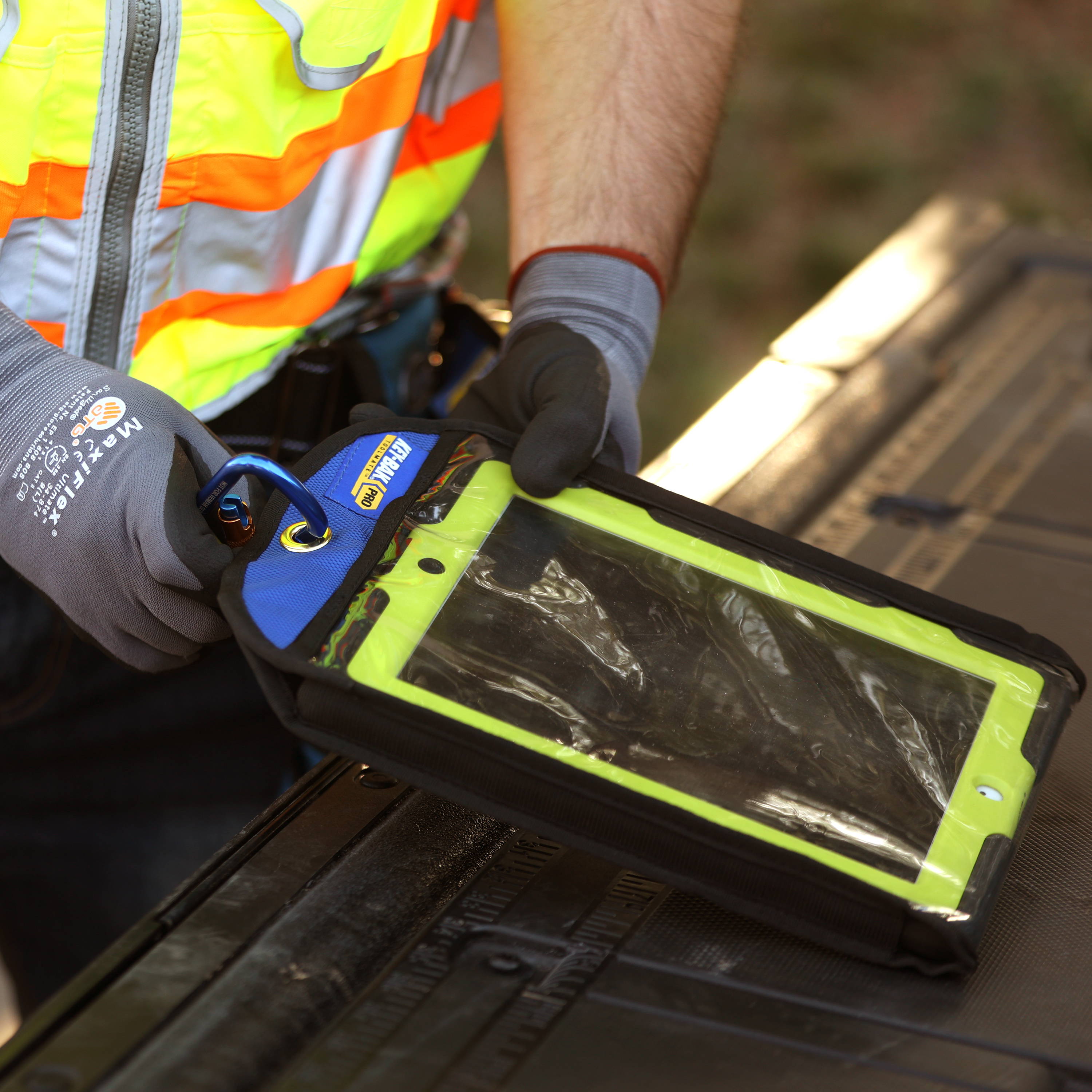 Tested for durability
Drop tested and certified to ANSI/ISEA 121:2018
Rated to 2LB at 60" tether length with steel cable drop test
Patented tool attachment design and use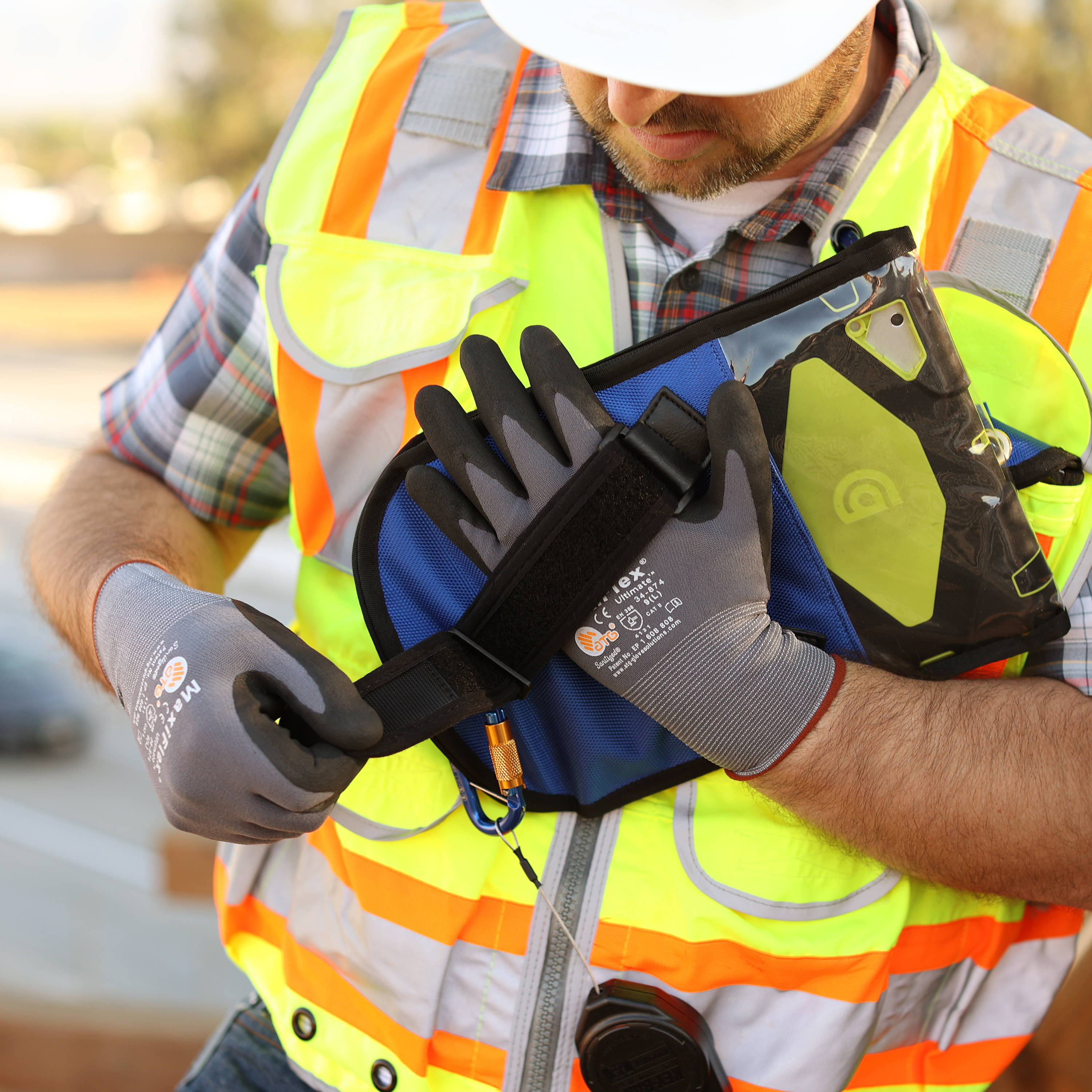 Versatile and easy to use
Hook and loop hand straps with 2 anchor points
Elastic sides
Polyester body
Product is not waterproof. Designed to be used with waterproof cases and tablets.